What matters to us: integrity and openly dealing with mistakes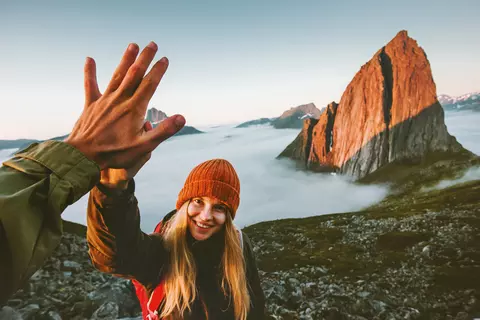 Our code of conduct  defines how we at the Schwabe Group interact, not only with each other but in contact with third parties outside of the company. This is the binding framework which gives us clear structures we can use for orientation. That said, things don't always go the way they are supposed to.
If you hear about an incident which is in conflict with the law, in-house policies or our Code of Conduct, we would be grateful if you would let us know.
You have a front-row seat. You can see if something's not as it should be.  You can make a difference!
One aspect of our open corporate culture at the Schwabe Group is that we prioritize transparency and dialogue. Of course you can continue to talk about missteps by engaging in a personal conversation with your compliance officer. Feel free to do so at any time, and be assured that your information will be treated confidentially.
There may be reasons why you might not want to pursue a direct path, though. Perhaps you want to remain anonymous. If that is the case, then we would welcome an anonymous tip as well. You can use our central whistleblowing platform to get in touch.
Compliance reporting system - our anonymous platform for whistleblowing
All Schwabe Group employees around the world have the means of reporting incidents anonymously or under their name so they can report a violation of the Schwabe Group's Code of Conduct or local laws; they can also seek advice about potential violations. This is possible in multiple languages, at any time around the clock and regardless of where the whistleblower is.
https://www.bkms-system.com/schwabe-group-en
To ensure that your report cannot be traced back to you, this link cannot be opened by clicking on it. You can find the whistleblower platform by copying the address into the URL line of your browser.
The Schwabe Group uses a secure external reporting system operated by the company Business Keeper. The top priority of this certified system is to protect a whistleblower.
You can notify us about what you have observed without registering and while remaining entirely anonymous. Because we have created an anonymous mailbox, you even have the option of engaging in dialog with your compliance officer without revealing your identity, and together you can process the information you have provided.
You talk. We act.
We will respond to every incoming report, no matter whether you gave your name or if it is anonymous. We are committed to compliance, and it is in the spirit of this commitment that we do not tolerate any violation of the law, Schwabe corporate policy or the Code of Conduct. Let us take on this task together.
Information from you will help us learn about any violations of policy or the law, and this will protect the company from damage. In other words, if you learn about something that's not right, be brave and come forward!
Besides our internal whistleblower platform, you may also choose to make use of one of the external options provided by the relevant EU authorities: