Our botanical raw materials
At the Schwabe Group, plants are the heart and soul of the drugs and medicinal products we create. Our plant raw materials are grown on nearly every continent. Their quality and sustainability are our top priority.
Everything from a single source
We work with carefully selected partners and suppliers. In some cases we have had working relationships with these companies for many years. Furthermore, we grow many of these raw materials at our own farms.
We are able to able to cover nearly every step of the supply chain for our medicinal plants: everything comes from a single source. Read more here about our most important medicinal plants.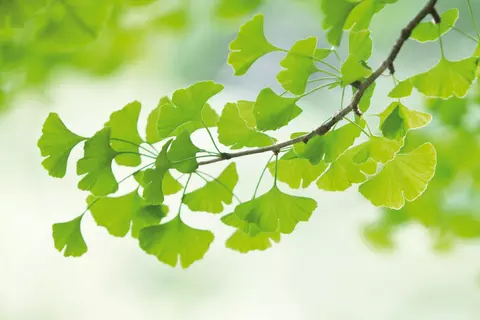 Ginkgo, the tree whose leaves we use for our special extract EGb 761®, was first grown in eastern Asia and is considered a living fossil.
Our own farms since 1980
For over forty years we have been growing ginkgo at our own farms. Most of the trees we planted then are still being harvested. When we have to plant new trees, we use saplings from select partner companies. This allows us to monitor the entire cultivation process. We know every step in our supply chain and manage it — from saplings all the way to the finished product.  In doing so, we set standards in growing ginkgo.
Pruning trees for top quality
The trees are gently trimmed every year, and every 5-6 years they are heavily pruned and the branches cut back more intensely. This approach helps keep a high concentration of the relevant substances in the tree, and the plantation can continue to be managed using machinery.
The planting process is fully automated and is partially GPS-supported. Farming involves tractors that were specially adapted for use on these plantations as well as machines we developed ourselves. Forty years ago, Schwabe found novel mechanical approaches to cultivating ginkgo. Over the years we have repeatedly optimized them and modified them to accommodate changes in the climate.
Our processes on the farms correspond to GACP guidelines (Good Agricultural and Collection Practice).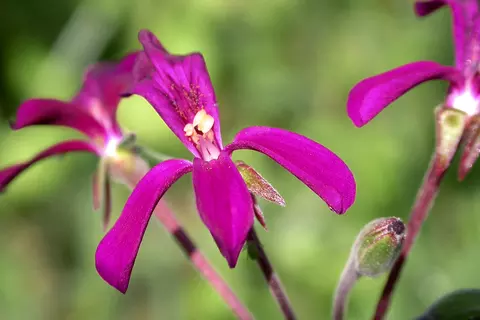 Pelargonium sidoides, the Capeland geranium, is the plant we use for our special extract EPs® 7630 in our product Umckaloabo®.  It grows under extreme climatic conditions. Read more to learn why we are still able to grow it successfully.
A master in the art of survival
When it comes to surviving, pelargonium is a real master: it grows in extreme conditions in southern Africa. Traditionally it is harvested in the wild. Our process for gathering wild pelargonium involves a sustainable process, because we work exclusively with people trained in responsible harvesting. Gathering these roots can be an additional source of income for some people in rather impoverished regions.
Sustainability matters to us, which is why we regularly conduct resource assessments in the areas where we grow pelargonium to ensure that our harvesting work is sustainable and the population remains stable. We also GPS-map the geranium population.
Growing without pesticides
To supplement the harvest of wild pelargonium roots, we also obtain around a third of our supply from controlled and completely pesticide-free cultivation at dedicated farms. Growing the plants is a very demanding process and has posed multiple challenges over the years. Over time, we were able to apply a great deal of endurance and expertise and have successfully managed to develop a unique process of cultivating the roots. We have now secured ourselves a sustainable and long-term supply of this precious raw material despite difficult climatic conditions.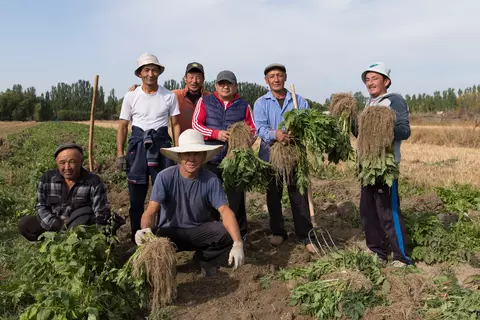 Kyrgyzstan offers the ideal climate and good soil for growing valerian. And with help from GIZ, we have initiated an award-winning project with small farmers there.
A lighthouse project
In 2012, the Schwabe Group launched a farming project for Kyrgyzstan small farmers in conjunction with the German Agency for International Cooperation, the Gesellschaft für Internationale Zusammenarbeit (GIZ). This joint endeavor provides us premium-quality valerian root.  At the same time, small farmers on site receive a new secure source of income which benefits their community on site.
We held an intensive training program to give the small farmers on site comprehensive information about professionally and sustainably raising top-quality valerian. Beyond that, we created the infrastructure needed for drying, processing and exporting plant matter, and we helped them access the European market.  In the meantime, they meet over 50% of our annual need for valerian.
GIZ sees this collaboration between small valerian farmers and the Schwabe Group as its lighthouse project. Furthermore, it won second prize at the international GreenTec Awards in 2017 in the category of sustainable development.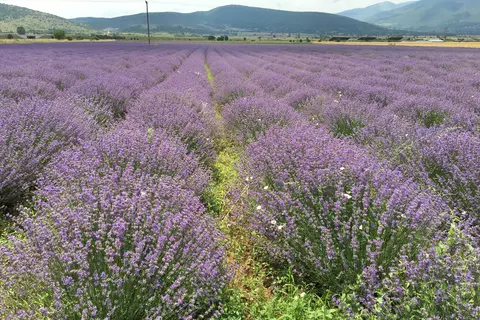 Southern Europe is the sun-kissed home of the medicinal lavender we use for Lasea®.
Abundant sunshine in southern Europe
The medicinal lavender the Schwabe Group uses is grown in specific regions of southern Europe. The conditions there are ideal: the climate, soil and harvesting conditions are critical when it comes to the quality of the lavender oil which results.
Specially trained agriculture experts grow the plants without the use of chemical pesticides. Immediately after the blossoms are harvested with their stem, they are gently processed near the fields using steam distillation. As a result, the high-quality volatile components in the plant matter are largely preserved. The oils are transported directly to Germany in tightly sealed containers.
Working closely with our partners on site, we constantly optimize the cultivation process so we can make the most of our plants. We select only specific kinds of lavender and focus on the highest standards in the first distillation on site.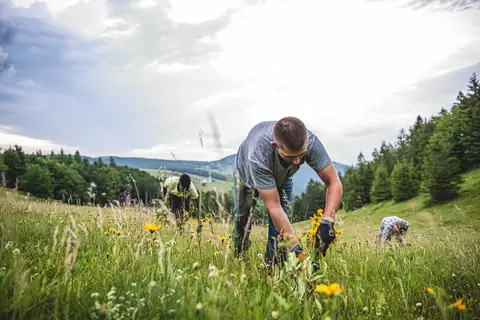 The Schwabe Group has its arnica gathered by certified and specially trained harvesters. Local authorities strictly monitor conditions for wild harvest, which among other things means that arnica can only be harvested by hand.  This process is thus very labor-intensive and time-consuming.
Sustainable wild harvesting
With its yellow blossoms, arnica belongs to the family of Asteraceae and is one of the most important plants in homeopathy. The majority of the supply we need comes from sustainable and strictly monitored wild harvesting in Auvergne and the Pyrenees, where nature is still pristine. As a result, we not only have a source for premium-quality arnica plants; we also contribute an added value in an economically challenged region of France.
However, the Schwabe Group obtains the majority — 70% — of the medicinal plants it needs to manufacture its homeopathic medicines from Terra Medica, its own ecologically certified cultivation center.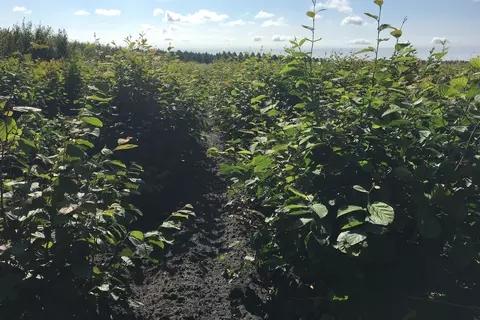 We grow our hamamelis (also known as witch hazel) in the Karlsruhe region and in southwestern France without the use of pesticides.
Working in good faith
We have a long history of an especially good collaborative relationship with our French partner,  and for many years we have refined and optimized our growing techniques for hamamelis. As a result, we are able to grow hamamelis without using pesticides. The Schwabe Group has developed sophisticated proprietary manufacturing processes for creating its hamamelis extract so that it can always make the most of what plants have to offer — and always at the highest quality, naturally.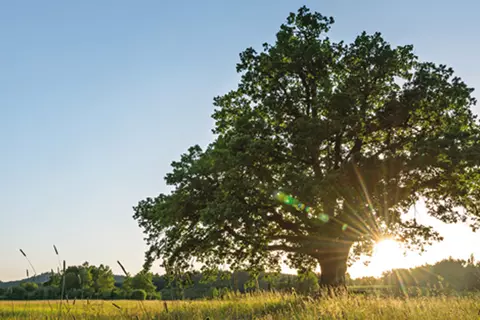 A global player with over 150 years of tradition and expertise in herbal medicines and health products.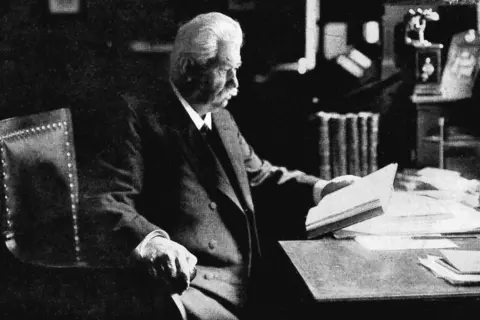 Working for your health and modern herbal medicine since 1866 – and that's how it will stay.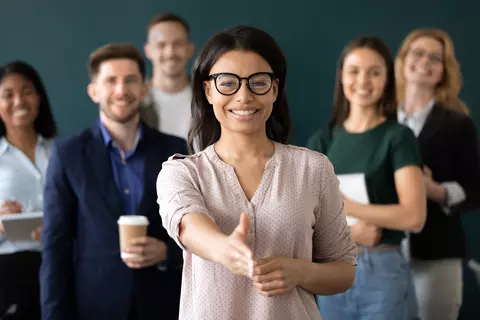 Entrepreneurial, scientific and pharmaceutical expertise needs experts ... like you!